Much to our shock and horror, Coach Gilbert and I discovered this week we had been plastered over the pages of our local paper. Actually, after reviewing these photos, the only conclusion I can come up with is...
"We still got it, Baby!!!"

'Nuff said. Click below for the hi-rez versions of these action shots!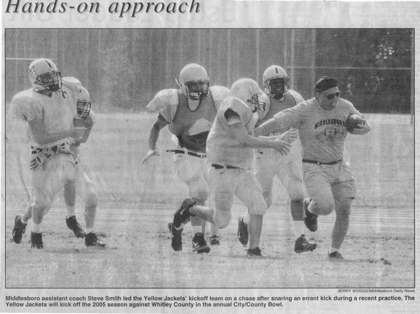 Note the perfect stiff-arm and tongue action as these players are "posterized" ala Jordan!

Unfortunately, towards the end of practice, things took a turn for the worse. Thank goodness for us both, these additional potentially embarrasing photos didn't make it into the paper along with the others. A word to the wise: It's always a good idea to have excellent relations with the local sports reporters!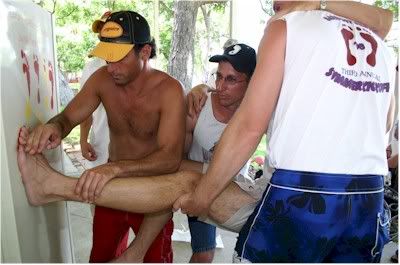 The staff carefully examines what's left of Coach G's toes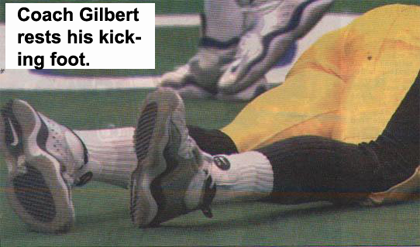 You can't see it from this angle, but I still had the tongue-action going... but not much else.

Lucky for me Life-Flight was nearby.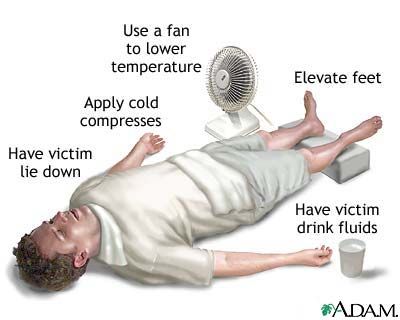 Funny... I don't remember posing for this.